Description
Royal Albert Old Country Roses Coffee Demitasse
Let us help you complete your collection with our range of accessories and this stunning demitasse duo or trio. We all know tea tastes great when sipped from bone china, but do you know how amazing coffee is when served in fine bone china? 

The Old Country Roses Coffee Demitasse features:
Made in England
1st quality
c. 1962-1973 
Fine bone china

Good condition  - no cracks, crazing or chips, however, some handles have a small white dot on the gold trim
Cup - approx. 6cm high, 7cm diameter
Saucer - approx. 12cm diameter
Side plate - approx. 16cm diameter
Options
Duo - Demitasse Montrose shape cup and saucer
Trio - Demitasse Montrose shape cup, saucer and side plate


Condition Rating
New – new purchase, not previously owned. Currently in production, in the original packaging, purchased from the manufacturer through retail or third-party distribution.
New Discontinued – not in production, previously purchased or owned, in the original packaging, purchased from the manufacturer through retail or third-party distribution.
Unused, Never Used – in the original packaging, never washed or removed from packaging.
Excellent Condition – no visible usage marks, chips, scratches, cracks, loss of trim or discolouration to the pattern and may have been washed or displayed only.
Good Condition – some usage, minimal usage marks, no chips, cracks, loss of trim or discolouration to the pattern. Most vintage china is in this category.
Fair Condition – visible usage, some surface scratches, loss of trim, fading of pattern or colours or some stains.
Poor Condition – damaged, cracked, chipped, no trim. 
Vintage and Pre-loved
Our vintage and preloved items come with a history of use, wear, or small defects that will not impact the joy of owning them. It is common to see tool marks, painting and gilding slips, internal and surface bubbles or spots created during the manufacturing processes used in the past. Manufacturing defects are not considered damage or noted in the description. The history and manufacturing of vintage items create the charm and appeal of exquisite vintage treasures that are not in new pristine condition.
Vintage treasures are described and represented to the best of our knowledge, noting any chips, cracks, crazing as outlined in the Condition Rating below. Photos will form part of the description to assist you in your decision-making process.
Old Country Roses History
Designed in 1962 by Harold Holdcroft, the timeless style and elegance of Old County Roses inspired by a typical quintessential English garden is world-renowned as the bestselling pattern and still in production.
The graceful, feminine pattern of lush deep red roses, the warmth of pink, and yellow tea roses in full bloom, softened by light green foliage and accentuated by a 22ct gold trim is synonymous with Royal Albert.
Old Country Roses is a stunning, luxurious pattern to add to your collection.
Shipping
We are happy to combine purchases for shipping. Shipping will be by couriers and may take longer than usual with the high volumes of parcels handled by couriers and COVID restrictions.
If you have any questions, please do not hesitate to ask us.
Payment & Security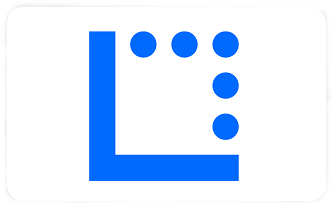 Your payment information is processed securely. We do not store credit card details nor have access to your credit card information.